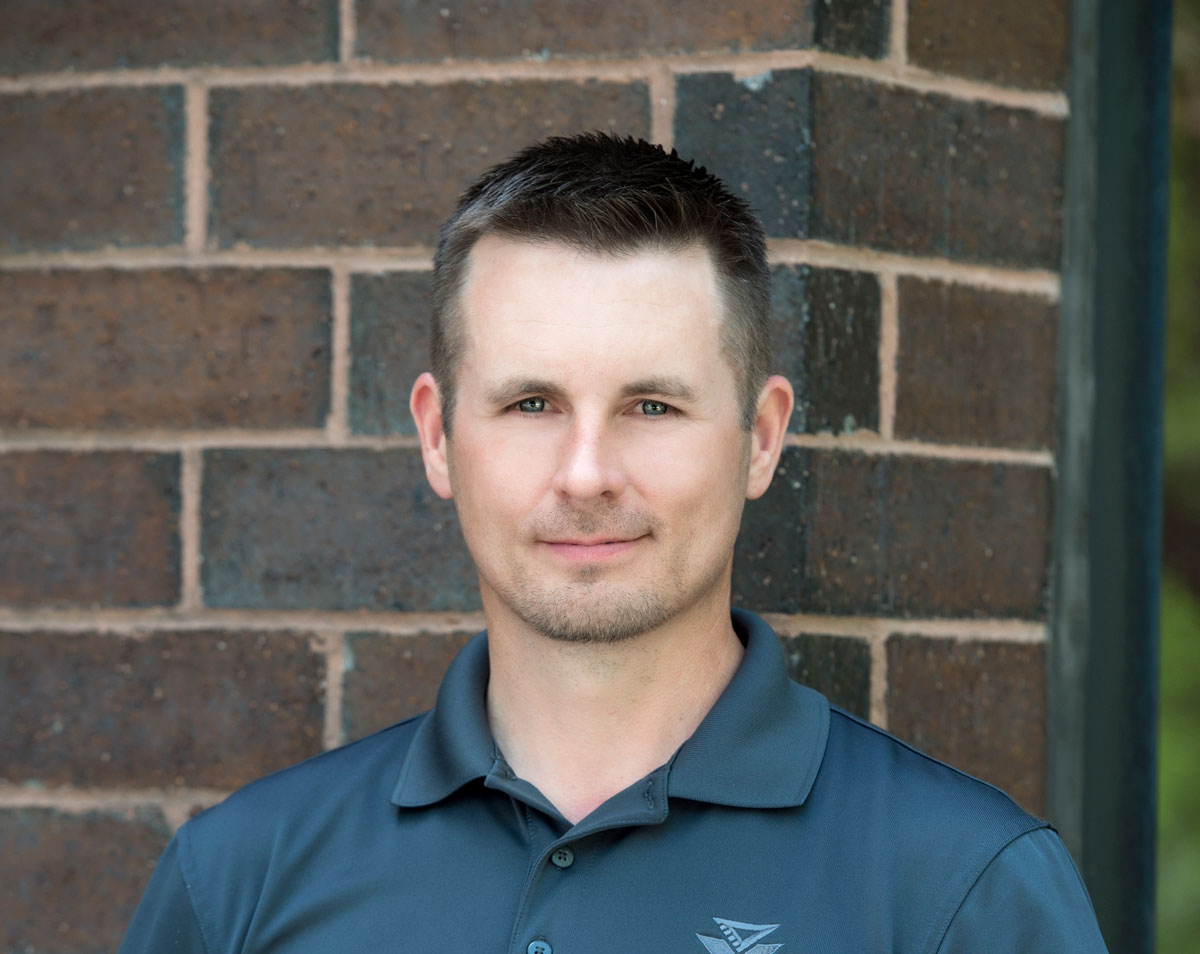 There is a Spark over at Fixed Assets. A Chad Sparks that is.
Comedian Lily Tomlin often said, "The Road to Success is always under construction" That quote resonates with Fixed Assets' Chad Sparks.
Chad's entry into construction started at the early age of 14 years working with his neighbor who was an electrician. He took his electrical and construction knowledge to his first stint in commercial real estate when, in 2000, he worked as a full-time maintenance employee for The Goldman Group, taking care of one of their office properties. Ultimately his love for the outdoors and running excavation equipment led to a career in the landscape industry. Landscaping took on a more meaningful role in his life when he began a landscaping business in 2002. He grew that company to 15 employees.
After 15 years of running a successful small business, Chad and his wife Angie decided it was time to make a change. Soon thereafter, Chad was introduced to Fixed Assets' owners, Dan and Shelia Shedlov and was hired straightaway to run the company's construction services business starting out finishing a large project in Eden Prairie.
Now as Vice President of Construction Services for Fixed Assets, Chad oversees an emerging business and spends much of his time at job sites making sure projects are on track and running smoothly. He relies on his valued teammates and subcontractors to bring issues to him with a solution where he can then communicate to the owner if needed or help his team implement the solution.
A typical construction project for Fixed Assets is buildouts for tenants in a new or existing space, and larger building assignments. Currently Chad is working with a longstanding customer who owns an older shopping center and is updating the building's facia and signage. Fixed Assets' and Chad's oversight of this project makes perfect sense because of the relationships with the property owner, their property manager as well as the tenants in the property. "We can save the customer time and money by ensuring the project is done timely, and on budget allowing the customer and property manager to focus on their other priorities". This is a value proposition Chad is well versed in.
---
"We can save the customer time and money by ensuring the project is done timely, and on budget allowing the customer and property manager to focus on their other priorities"
---
One of the most enjoyable parts of Chad's job is when a new customer is happily satisfied at the completion of a project. He believes it helps deepen the relationship and builds on their trust to choose Fixed Assets for their next project. Chad noted, "many of these new customers tend to come from referrals of existing clients of Fixed Assets which is particularly gratifying".
2020 proved to be a challenging year for many, Chad included. One of his clients was a tenant that occupied their own 20,000 square foot office building located near 39th Street and Minnehaha Ave, an area that Minneapolis residents now recognize as a location that suffered significant damage during the rioting this past summer. The customer's three-story building was one of many that were ransacked and looted.
Fixed Assets was already providing HVAC Services at the property so when it came to finding a contractor to fix the building, Fixed Assets was an easy choice. This project was complicated for several reasons. There were several parties involved in the restoration process. Navigating the property owner, insurance adjusters, building consultants along with the internal team was challenging, but rewarding for Chad. Before the project started there were assessments of all damages, and pricing for repairs/restoration and labor hours that needed to be agreed on by all parties. Chad often felt more like an ambassador than a contractor at times, and that was just the beginning!
Once agreed upon, Chad and his team had to remove, itemize, and catalogue everything in the building down to small paperclips. Next, they hand cleaned and sanitized every item before putting into storage trucks. All the items took up twelve storage trucks. Construction went smoothly and then it was time for the team to unload the storage trucks and put everything – even the small paper clips, back in their exact spot in the property. It was remarkable given that once finished only one shelf bracket was lost in this painstaking process.
The project was complete – on time and on budget. More importantly the client was extremely satisfied with the results. Chad was thankful he was able to give a much-needed spark back to a client who truly needed to move on from a tragic situation.
Chad's motto? Family first, and hard work second. He and his wife of 21 years Angie and son Carsen, 15 years old, live in Belle Plain and have for 20 years.
When Chad is not working on buildouts or construction jobs throughout the metro, he likes to hunt, fish, and go off road motorcycling with his father and Carsen. Oftentimes the threesome will head down to Southern Minnesota to land that their family owns to spend time in the woods. With the constant hub bub of his busy job, this "free" time is most enjoyable. Motorcycling was Chad's first profession, motocross to be specific. He grew up racing amateur events and in the late '90's, Chad crisscrossed the nation competing in professional motocross races.  The hard work, dedication, and discipline he acquired from this created a foundation that he still relies on.  Although, competing is no longer part of his life, he still enjoys a couple weekends a year of motorcycling recreation. Now back to Chad's day job😊….
Fixed Assets has a true star within their organization. He has built a construction services business and, as significant, he has created a process of honesty, integrity and transparency that resonate with our customers and co-workers alike. Although the times are different with the COVID-19 pandemic, Chad continues to balance work life and family. As a father and husband, he is a guiding light that knows what is important in life.